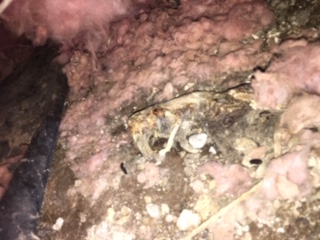 Hearing scratching noises through the walls? If so, then unfortunately the chances are that you've got uninvited critters living in your house. If you're hearing noises throughout the day, then odds are you have squirrels. If the noises are limited to nighttime or early morning hours, then your problem is probably mice, rats, raccoons or something else. Hearing more squeaking rather than scratching? There are probably bats or birds in there.
Hearing noises is often the first indication that there is a problem, but it is a good idea to check the perimeter of your home each season for signs of entry even if you don't hear anything. You may be able to able to catch the problem early on. Or better yet, you may find weak points that can be sealed up before anything finds its way in.
Here are some of the things that you should be looking for: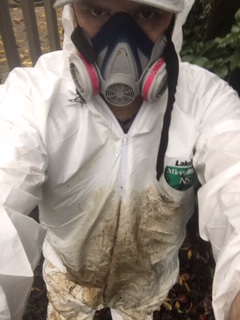 Loose or broken ventilation screens either in the foundation or in the attic space
Holes in the siding
Holes in the roofing, pay special attention to where rooflines come together
Compromised chimney cap
Also remember that a mouse can fit into a 5mm crack! The entry point may be smaller than you think!
Some of our clients chose to use our monthly critter control service, so that they know they have somebody checking on these things for them every month.
If you find signs of entry, the animals will need to be trapped and removed from the area before sealing things up. We highly recommend calling somebody like us not only for the wildlife removal but also to inspect for hidden damage and most importantly for rodent clean up services. There are some serious health hazards associated with exposure to wildlife feces, and it's very important to take precautions to protect yourself from inhaling or touching feces in contaminated areas. Sometimes some new attic or crawl space insulation is required.
Nobody wants to share their home with uninvited critters, but if you are then there is no need to panic! We see it every day and our clients are often very surprised at how quickly we are able to set things right.
Categorised in: Uncategorized