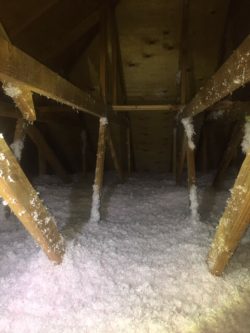 One of the biggest concerns of an animal infestation in or near your home is the destruction of insulation. Rats, raccoons, squirrels and other small mammals will often chew their way through insulation or nest in it, lowering your home's R-value and energy efficiency properties. Even after the pests are gone, your home could continue to suffer.
Calling an insulation contractor in Tualatin, OR after a pest problem has been resolved is the best way to restore your home's efficiency and protection. At Allied Pest and Wildlife, we don't just remove pests—we're also certified insulation contractors! We'll assist you in restoring your insulation and your peace of mind.
Insulation Repair

From batt to board, we're equipped to identify damage caused by a wildlife infestation. We perform complete insulation clean ups, including removing damaged insulation and droppings from animals, as well as any leftover deceased animals. Then, we get to work in replacing damaged materials. We'll seal up entryway holes, replace insulation and more.

Vapor Barriers

In areas like crawl spaces and basements, vapor barriers are needed to keep moisture at bay. If your moisture barrier has been damaged, mold and mildew could follow a rodent infestation. We deliver repairs and replacement for crawl space insulation in Tualatin, OR, including vapor barriers to keep moisture out.

Bat-Proofing

Bats have a knack for getting in and out of cramped spaces like attics. Through proper insulation of these spaces, you can effectively keep bats from getting into them. We can bat-proof your home from top to bottom, while also improving its energy efficiency with proper insulation.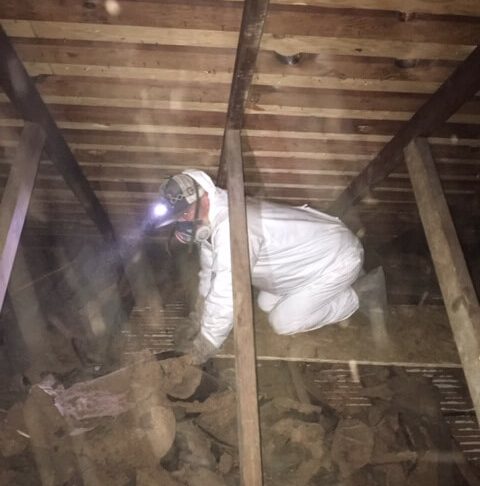 Get Help Today
Don't let the lingering effects of a wildlife infestation cause headaches for you and your home. Contact Allied Pest and Wildlife today to get the insulation repair and installation services necessary to protect your living space. Reach us today at 503-810-3167.